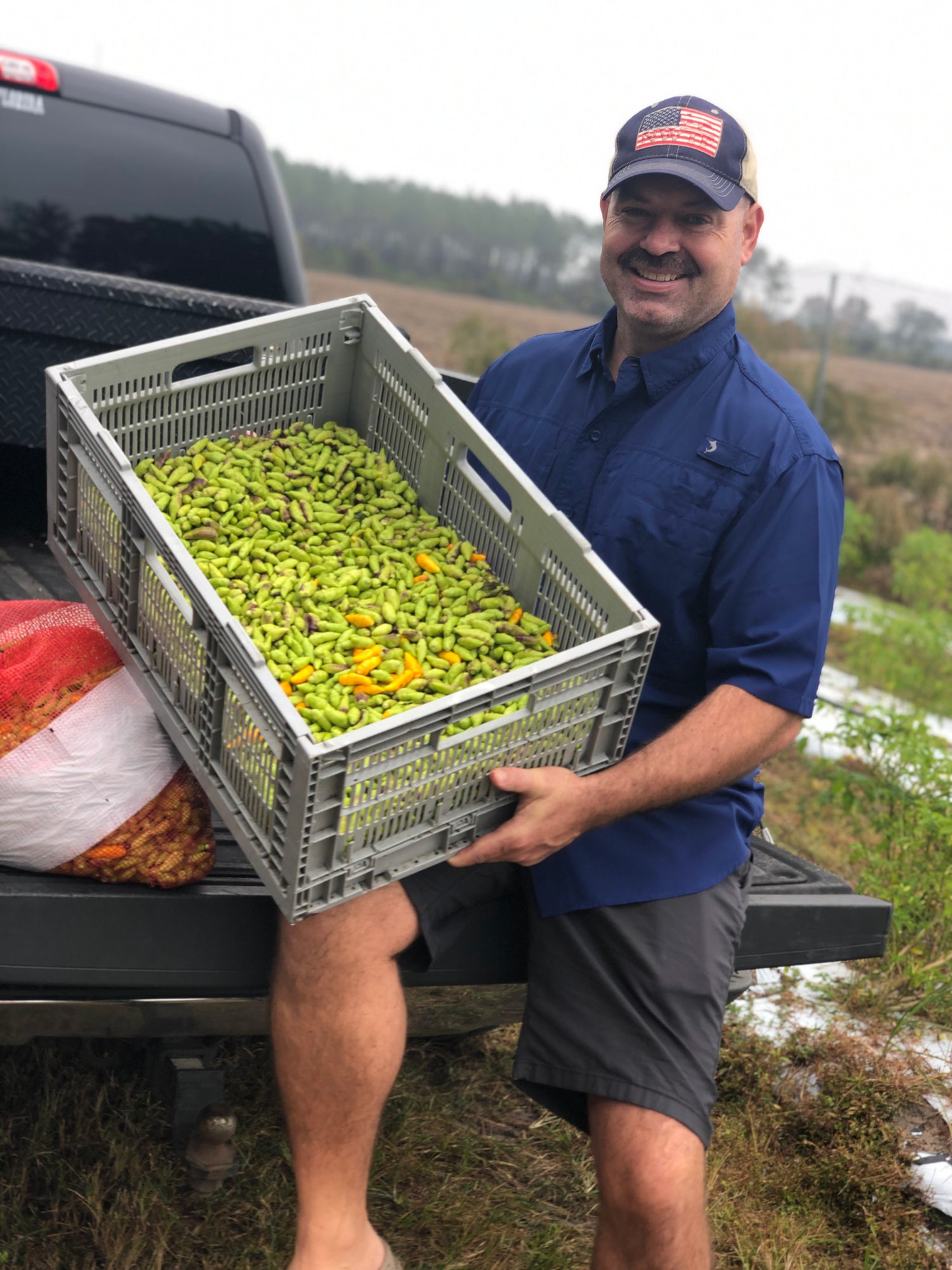 Meet Jimmy!
Jimmy C's Dockside Datil is a local St Augustine, Florida datil sauce company. Located in Vilano Beach, owner Jimmy (friends call him Coop) has been cooking up a variety of small batch sauces and pickles for 10+ years. By taking a variety of locally grown datil peppers (some are from his own pepper patch) and fresh ingredients he continues to develop savory flavors that are a huge hit with friends and family members. When his delectable masterpieces are placed on the table they are always a topic of conversation and his guests send requests for his datil goodness throughout the year. Cindy, his partner in life and business, and Jimmy love sharing his tasty treats and are excited to share it with the world. Because they believe that everyone deserves a little sweet heat.
Our Values
FAITH

Matthew 13:31 – YEP read it – just need the faith of a "datil" seed – ok we took creative liberties on that verse…it's the faith of a mustard seed. Well, we use mustard too.

INTEGRITY

Honesty and transparency in every one of our products and how we conduct our business. We do our very best for our customers.

LOVE

Love is patient, love is kind…from creating new recipes to sharing these bomb-diggity flavors with friends and families around the world.

FUN

If we ain't having fun why do it? And food and flavors are just the kind of fun we love!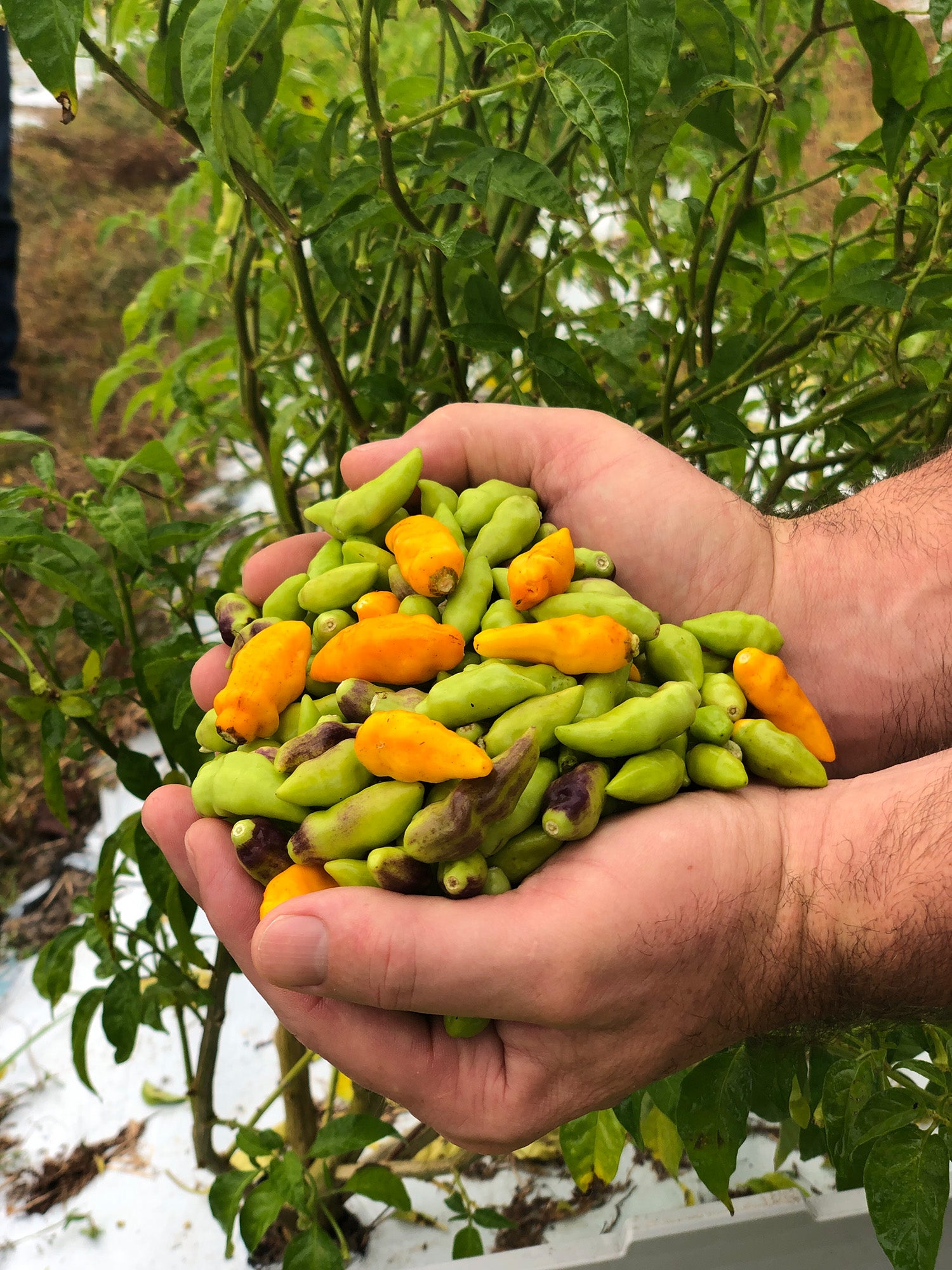 The Sweet Heat of Datil Peppers
The datil is unique to other peppers because it is similar in its heat index to a habanero, hitting at around 100,000 to 300,000 on the Scoville scale--a scale used to measure the spiciness of peppers. But unlike habaneros, datil peppers are sweet, with a fruitful tangy taste to them.

The fruit of datil peppers grows to be anywhere from 1/4 inch to 4 inches long, and they are a yellowish-orange color when ripe.
Scenes from St. Augustine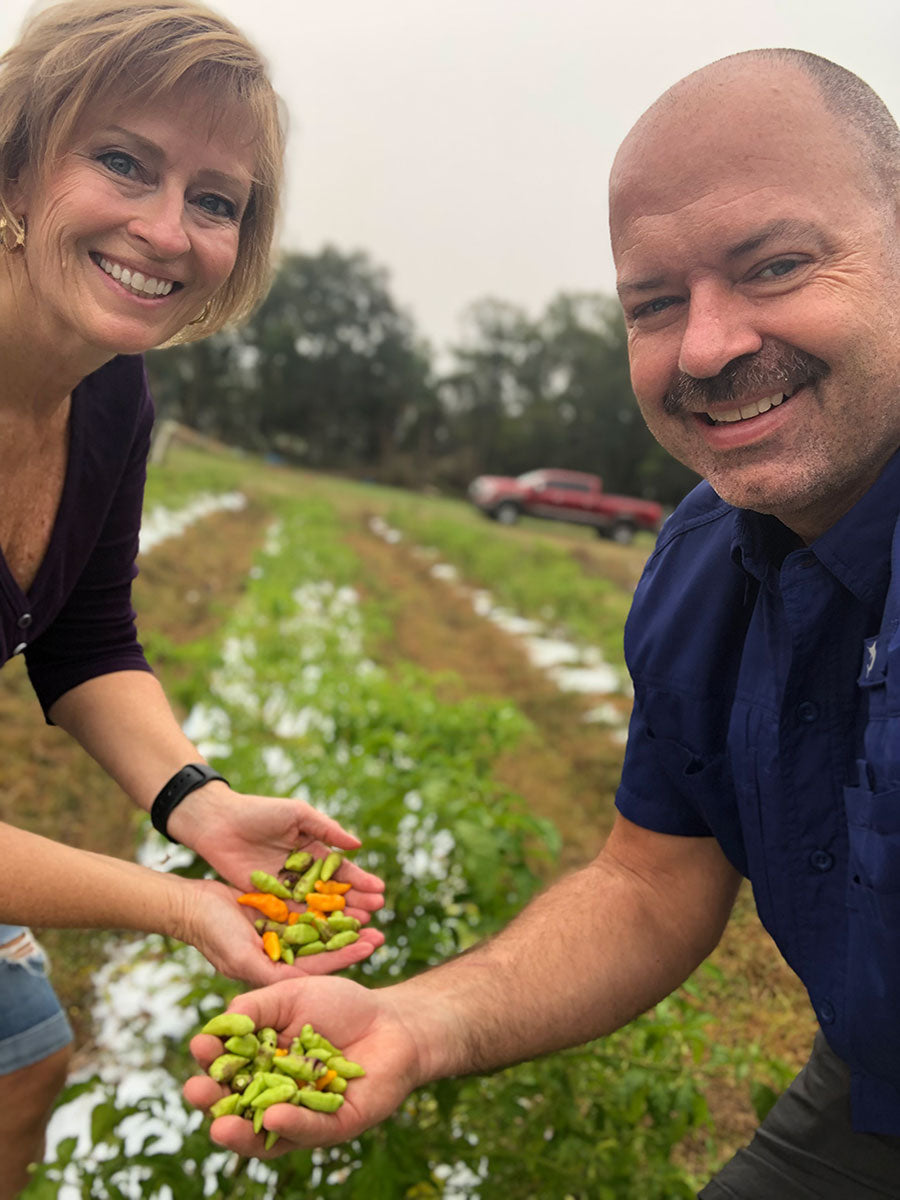 Unique to St. Augustine
The origin is not really known but some attribute their origin to the island of Minorca, saying early Spanish immigrants brought them over. Others suggest that the datil pepper shares similarities with an African pepper called a Fatalii, and therefore was brought to America by the African slave trade.

Datil peppers are particularly unique to the St. Augustine region. It's very rare that a parcel of land can claim a locally grown delicacy as their own, so the datil pepper in St. Augustine is like what pineapples are to Hawaii...if nobody sold pineapples anywhere else. Although datil peppers can be found outside St. Augustine, it is very rare, and a majority of the datil pepper products sold on the market are used in our restaurants and are made from datil peppers grown right here in the nation's oldest city.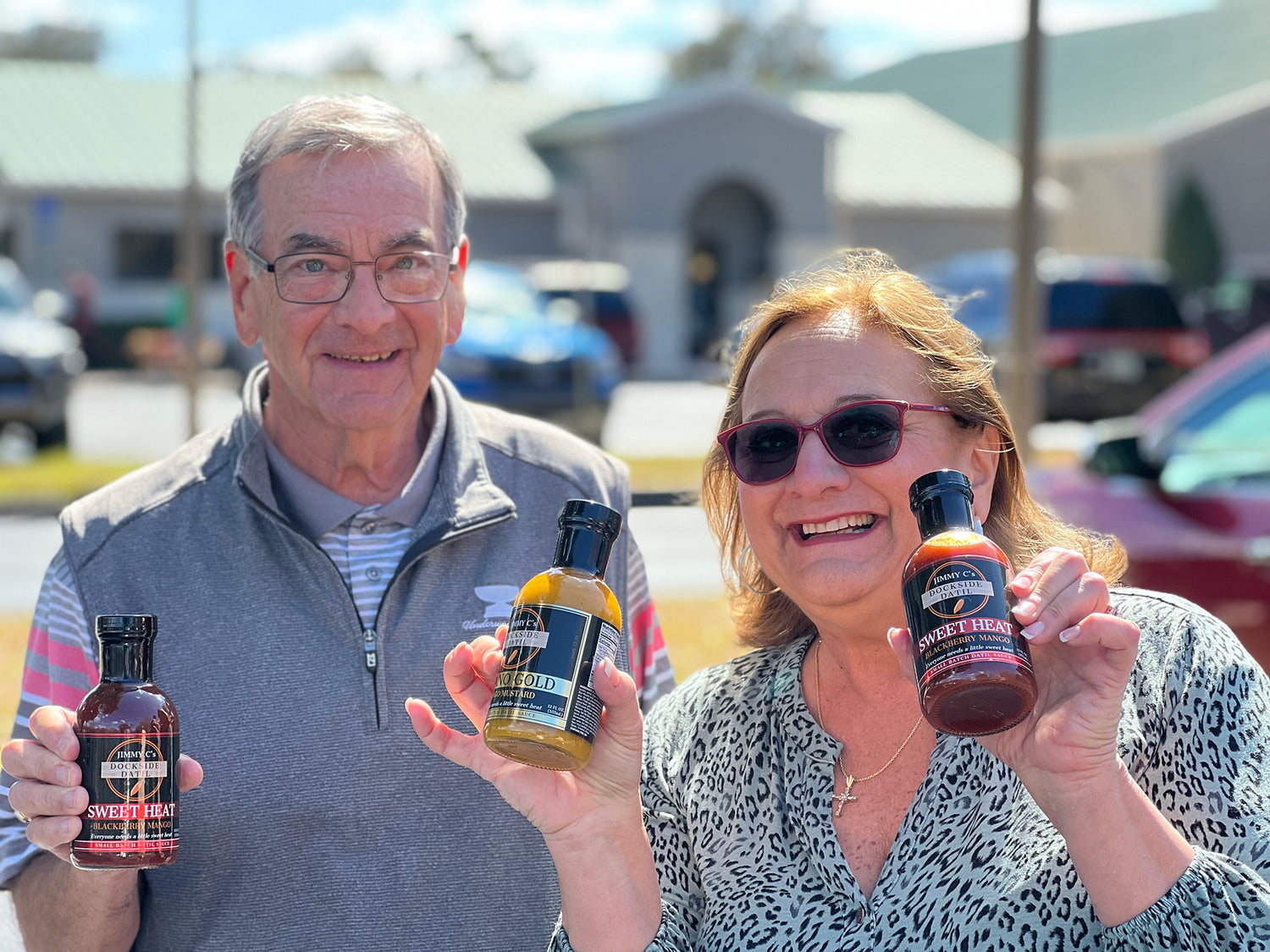 Gotta hide a bottle for myself!
We just love Jimmy C's! We had never heard of a Datil pepper before and they are quite possibly the cutest little pepper I have ever seen. The heat seems to flavor the sauce without scorching you. My wife, who normally does not gravitate towards spicy foods, has been using it like crazy. I'll have to buy a extra bottle and hide it for myself

- Ryan Walker
David B.

"Sweet heat is my favorite! I've had it on wings! I've had it with oysters! I've had it on crackers with cream cheese!"

Mary S.

"Jimmy C's sauce is good on everything we have tried it on. Just the right heat and wonderful taste."

Joe J.

"Vilano Gold has a great sweet mustard flavor and the perfect amount of heat."